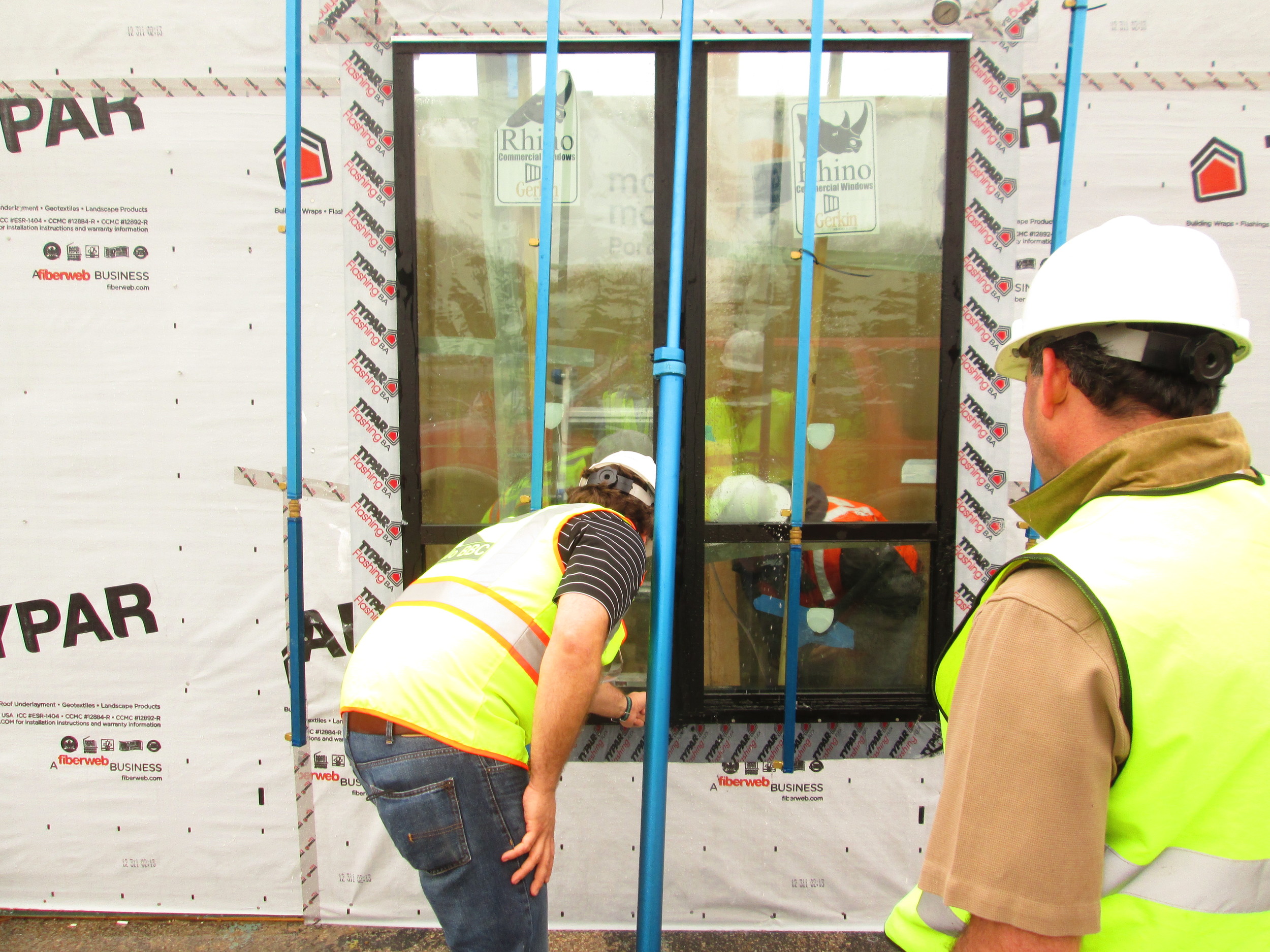 The building's owner, Post Properties, requested Blue Quality Services perform weekly observational visits during the construction phase to evaluate enclosure system installation for nonconformance with contract, product requirements, and owner's requirements. Our Building Enclosure Quality Assurance Program helped deliver a superior multifamily community and ensured all parties correctly implemented the project specifications.
Throughout construction, our field services team conducted weekly visits to observe the installation of critical building enclosure systems. Specifically, we reported on below grade waterproofing, under slab vapor barrier installation, window and door installation, drainage mat installation, masonry installation, and the overall progress of construction. Our team also observed the construction of a mockup assembly early during construction. This mockup consisted of three different window types, a door, and all associated waterproofing assemblies. During the construction of the mockup, we observed the detailed waterproofing instructions and installations performed by the waterproofing subcontractor.
Blue Quality Services technicians also performed diagnostic water spray testing on windows and balcony doors throughout the construction phase.
Post 510 - Houston, Texas
Post 510 is a luxury multifamily community comprised of a 5-story, 260,000 square foot residential building wrapped around an 8-level, 140,000 square foot parking garage.
Services Performed: