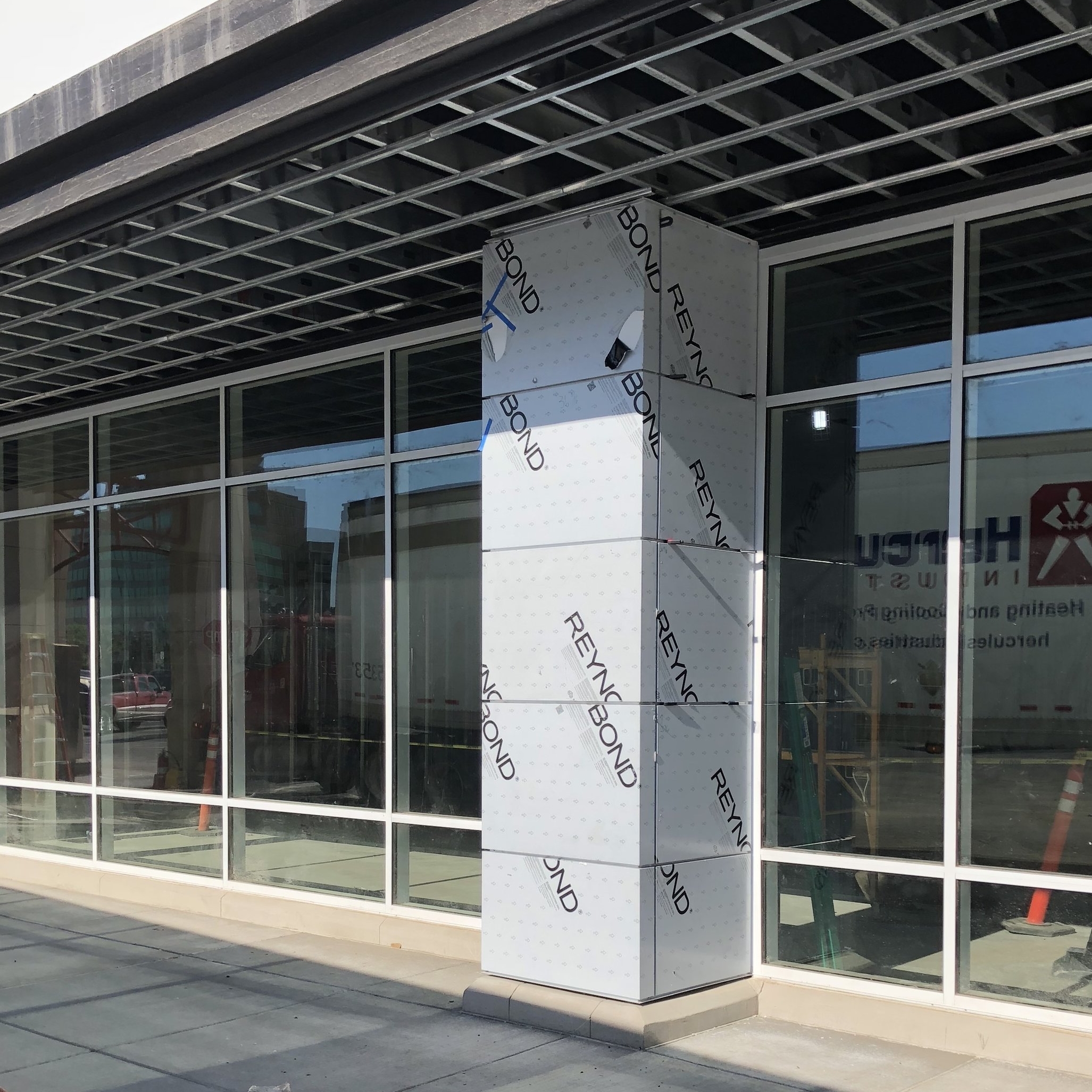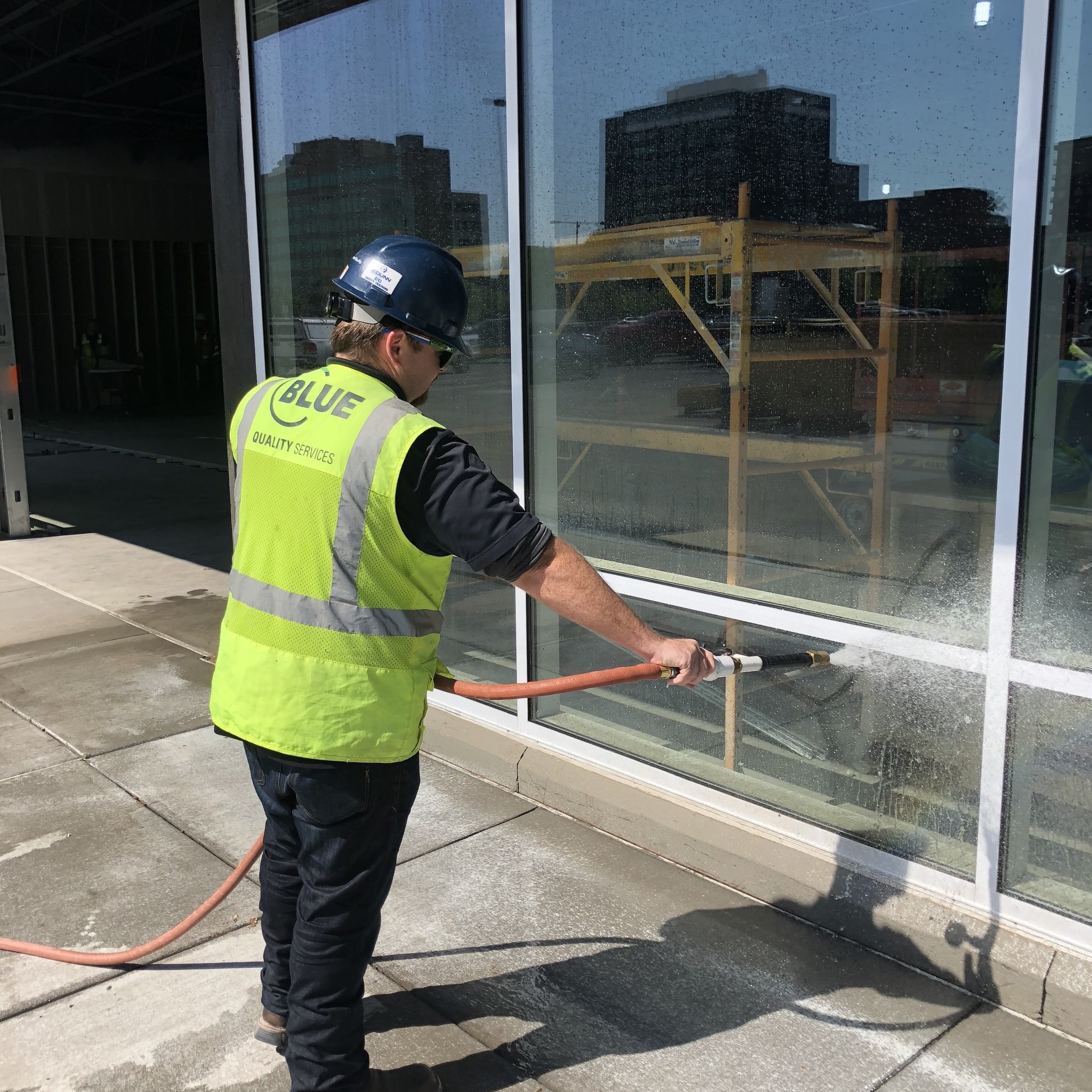 The window installer, SkyLine Glass, requested Blue Quality Services perform AAMA 501.2 testing on storefront systems at a new retail building located in the Cherry Creek shopping center. The building was retrofitted from a grocery store to a new The Container Store location.
The AAMA 501.2 test is administered during new construction or as a diagnostic tool for determining leakage in large assemblies meant to stay permanently closed and water tight, such as installed storefronts, curtain walls, and sloped glazing systems. SkyLine reached out to our firm specifically because all AAMA specified field testing is required to be performed by an AAMA Accredited Laboratory.
Prior to performing the test, our local Denver technician visited the project site to meet the members of the team, verify storefront assemblies were ready for testing and had no outstanding deficiencies, and coordinated materials and equipment–like access to water–was readily available. On testing day, two Blue Quality Services technicians administered AAMA 501.2, spraying a 5ft. section of the storefront assembly for 5 minutes and repeating until all four assemblies were complete. Immediately after each test, our technicians provide our clients with a written field report indicating a pass or fail result, allowing construction to progress without any delays.
Klein Intermediate School No. 10
The new Klein Intermediate School located in Houston is a 204,000 square foot educational facility.
Services Performed: