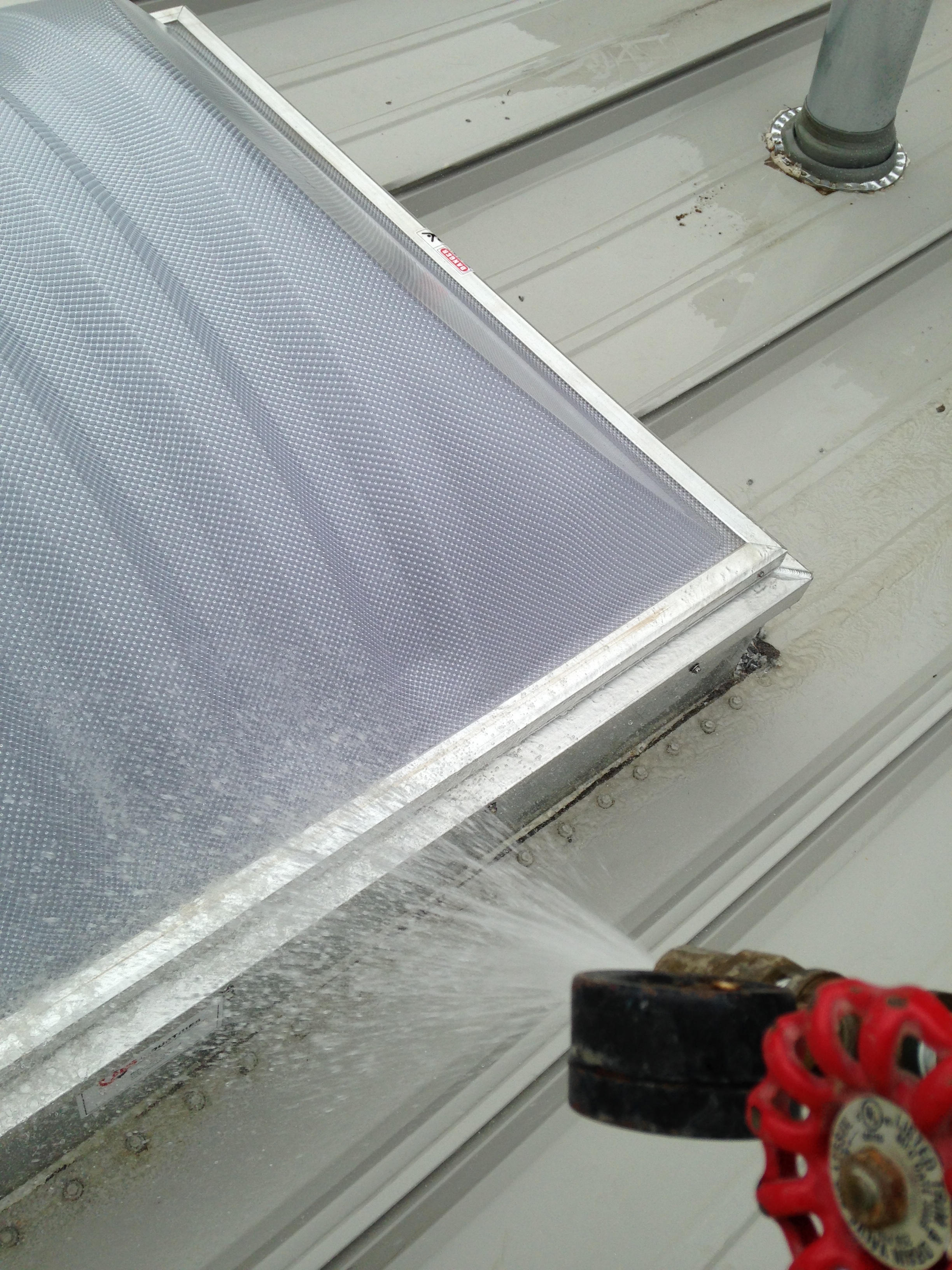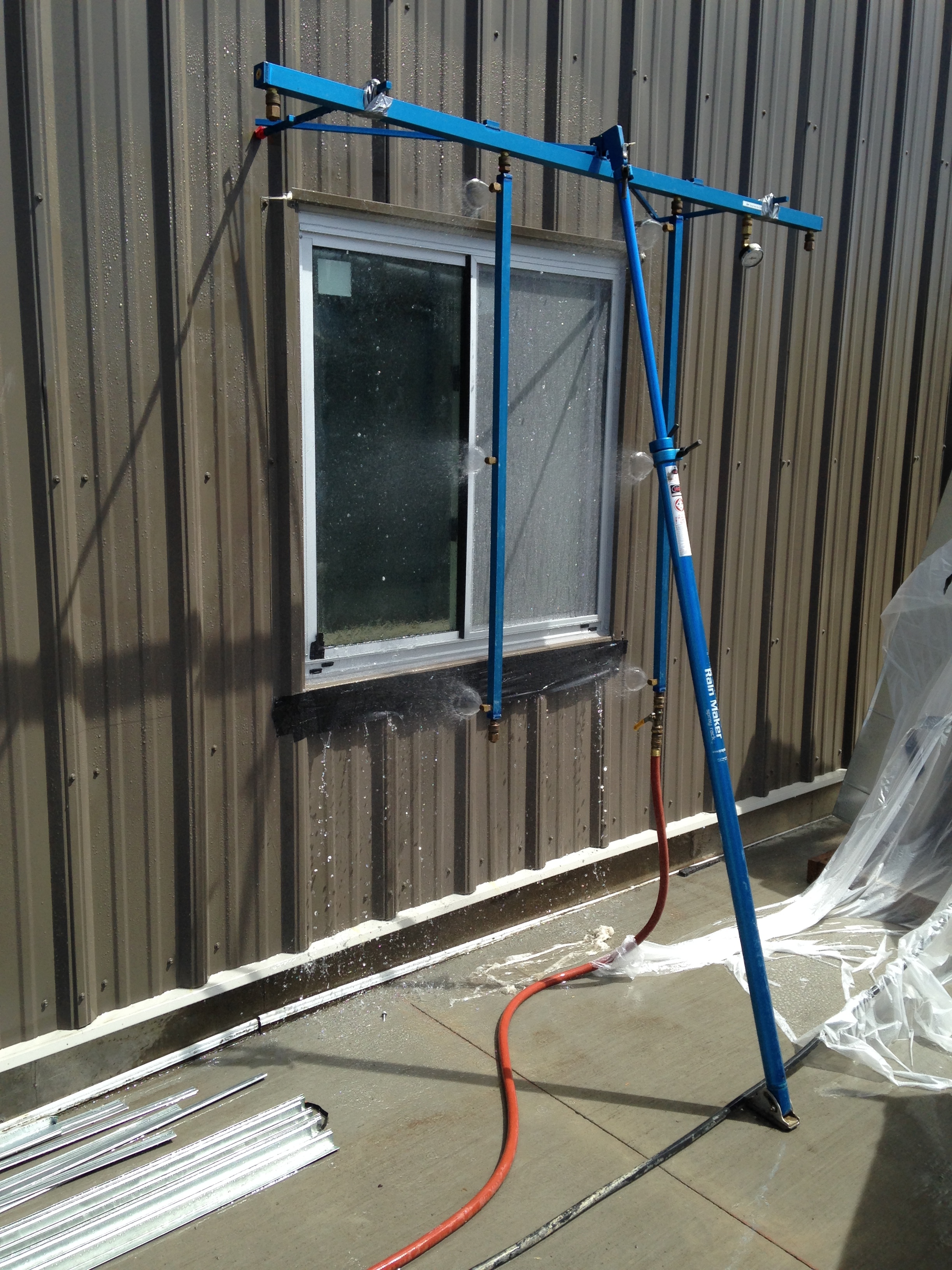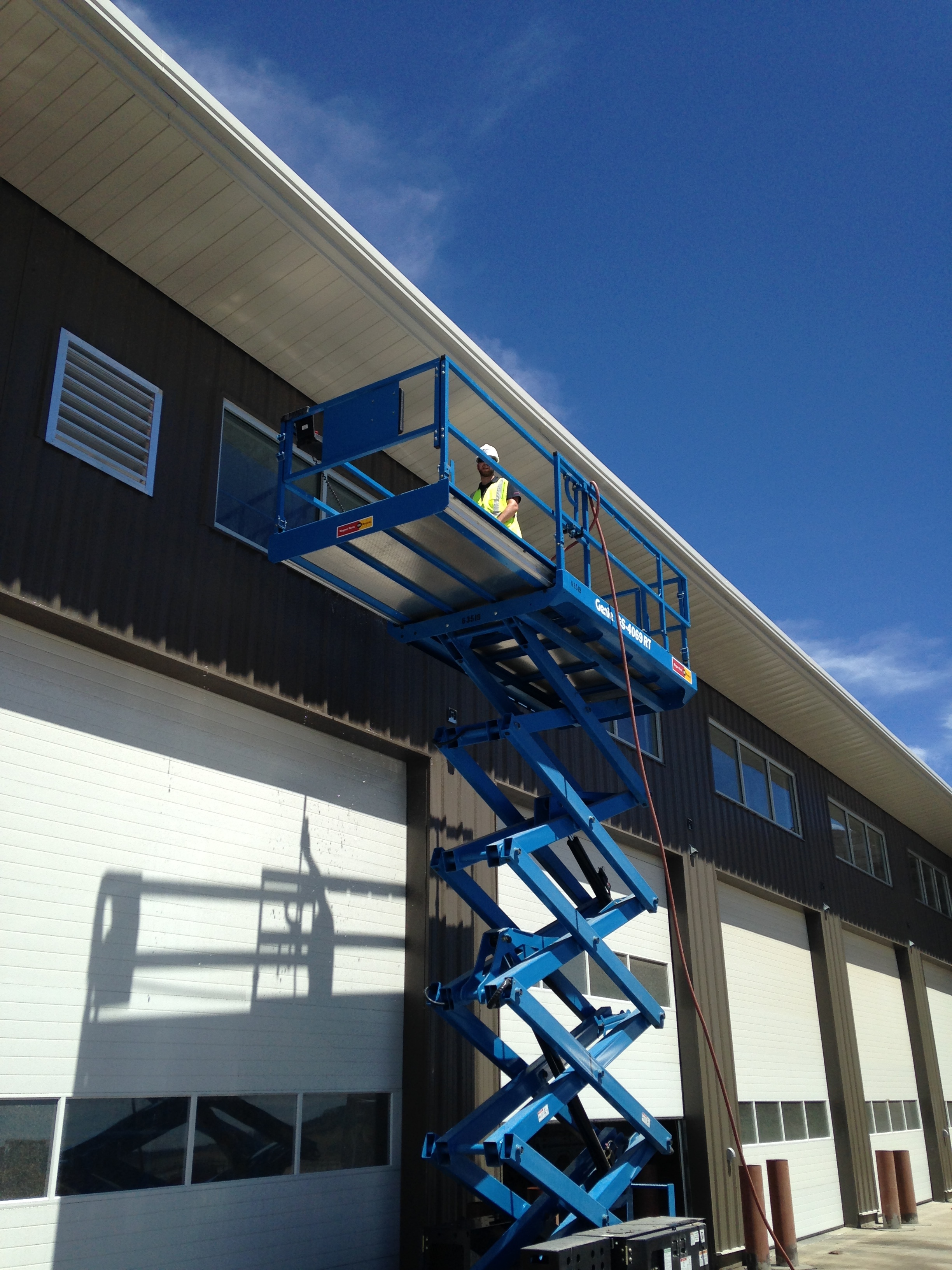 Blue Quality Service was requested by the contractor, Buildings by Design, to perform AAMA and ASTM water testing according to project specifications. Our team performed 8 AAMA 501.2 tests on fixed skylights to verify installation and ensure no water leakage would occur. ASTM E1105 water tests were also conducted on sliding, operable windows throughout the facility.
Test findings were described in reports sent to members of the project team immediately after the testing was complete. Our same day reports helped provide quick feedback regarding the installation quality, alert the project team early of any leakage, and prevent systemic problems.
CDOT Maintenance & Storage Facility
Fairplay, Colorado
The Colorado Department of Transportation (CDOT) truck maintenance facility is a 2-story, pre-engineered metal building with full finish offices, eight vehicle maintenance bays, wash bays, and a storage facility.
Services Performed: